Filter by Subcategory
Business & Skills Training
21st Century Workforce Initiative - Paid Work Experience Program - Informational Meeting (Session Two)
with William Laney

Mar 27, 2018 at 3 pm
For Youth (16-24) No longer Attending the K-12 System
The 21st Century Workforce Initiative is a 10-week, paid work experience program being offered through the Department of Health and Human Services in partnership with Lawrence and Skowhegan Adult Education Programs and the Skowhegan Career Center.
Successful candidates will work 20 hours per week with a local employer at $10 per hour, after taking part in no-cost, individualized education and/or mentoring.
Participants will be matched with local employers based on individual career interest assessment results.
Will run
CNA-M Orientation
with William Laney

Mar 21, 2018 at 3 pm
A Certified Nursing Assistant – Medication Aide is an experienced CNA who has completed additional training to administer non-injectable medications to patients who are 4 years of age or older. These aides may work in nursing facilities, assisted living centers, state mental health institutions, county jails and state correctional facilities.
RSU54 Adult & Community Education in Skowhegan in collaboration with Mount Saint Joseph Residence & Rehabilitation in Waterville, Maine will be offering a CNA-M course*. The cost of this course is $1,200.00
This course requires 120 hours of training, labs and clinical. Prerequisites: active and in good standing on the Maine State CNA Registry with no disqualifying annotations; have completed at least the equivalent of one year of full-time employment as a CNA prior to taking the course; and achieved a 10th grade level on a reading comprehension assessment.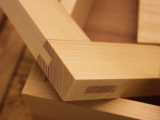 Woodworking
with Brian Lewia

Jan 31, 2018 at 5 pm

, runs for 11 weeks
Focusing on the safe use of tools and machines, each student will build a project of their choosing or bring in a project(s) that needs to be completed or repaired. Students will be responsible for the purchase of materials needed for individual projects.
The first class will focus on choosing a project, selecting materials, and developing a consruction plan.
Instruction on machine use will begin during the second class.
Work in the shop will begin during the third session.
Attendance is required for the first night of class for continued participation in this class.