Filter by Subcategory
Business & Skills Training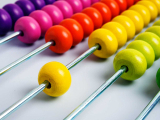 Registration Unavailable
Making a Difference - Supporting People with Disabilities
with Jodi Eldridge

Apr 24, 2019 at 5:30 pm
Have you considered a career in supporting people with disabilities? In this course, you will discover the multiple opportunities available in the Human Service, Direct Support field.  We will discuss qualifications and training opportunities in an overiew of this rewarding field of employment. 
Jodi Eldridge is a Human Resources Training Coordinator at ESM Inc. in Augusta.
Tech Spot
with Lynn Perry

Jan 28, 2019 at 2:30 pm
The Tech Spot is a School and Community Project located at the Renaissance Center (60 Water Street in Skowhegan). Under the supervision of an adult education instructor and other volunteer teachers, local students offer technology advice and tutoring at no charge to adults from throughout our school district. Individual and small group sessions are available by reservation or walk-in. Examples of possible help sessions include: general computer operation, preparing resumes, completing online job applications, conducting web searches, using Facebook and other social media programs, and operating Smart phones, iPads, Tablets, and PCs. Assistance is also available for creative software applications including basic iPhoto, & iMovie. Help with Microsoft Office Suite (Word, Excel & PowerPoint) is available as well.