Filter by Category
Community Events
Aerobics ~ Low Impact
with Lois Davis

Feb 25, 2019 at 6 pm

, runs for 10 weeks
Come to a fun and exciting low impact aerobics class where you work out at your own pace. Relieve stress, improve cardio, tone, and make new friends.
Will run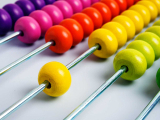 Registration Unavailable
Making a Difference - Supporting People with Disabilities
with Jodi Eldridge

Apr 24, 2019 at 5:30 pm
Have you considered a career in supporting people with disabilities? In this course, you will discover the multiple opportunities available in the Human Service, Direct Support field.  We will discuss qualifications and training opportunities in an overiew of this rewarding field of employment. 
Jodi Eldridge is a Human Resources Training Coordinator at ESM Inc. in Augusta.