Filter by Category
Exercise & Outdoor Fun
Aerobics ~ Low Impact
with Lois Davis

Feb 25, 2019 at 6 pm

, runs for 10 weeks
Come to a fun and exciting low impact aerobics class where you work out at your own pace. Relieve stress, improve cardio, tone, and make new friends.
Will run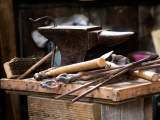 Basic Blacksmithing
with Richard Tessier

Apr 25, 2019 at 6 pm

, runs for 1 week
The class will provide students with an opportunity to watch demonstrations of specific blacksmithing techniques, and tool use. Practice time will follow. This is a two day introductory course to explore the basics of the blacksmithing trade. Learn everything from wearing safety clothes to building and managing a coal fire. Learn what tools are needed to bend, twist, punch, drift, shouldering and forge welding.
There is a $5.00 fee for materials and fuel which will be paid to the instructor on Thursday night.
This TWO DAY workshop will begin Thursday, April 25, held at the Skowhegan Area High School
and end on Saturday, April 27 ORat the Malbons Mills Blacksmith Shop.
Will run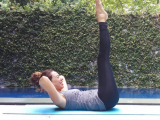 Beginner Pilates
with Petra Prokopova

Feb 27, 2019 at 5:30 pm

, runs for 10 weeks
In this class we will work on full beginner repertoire, 18 classic pilates exercises, as originated by Joseph Pilates. Everyone will be working at a level that is right for them. I will keep introducing variations and intermediate exercises to keep us engaged and inspired to keep growing.
Please bring a thick exercise/yoga mat for adequate cushioning of the spine.