Filter by Subcategory
Literacy
Online Registration Unavailable
HiSET 201
with Stephanie McChord

Jan 7, 2020 at 5 pm

, runs for 13 weeks
This class is designed to help student master the knowledge and skills neccesary to pass the HiSET exam. Think you're the only one who doesn't know how to divide fractions? Do you dread having to write an essay for the high school equivalency test? Do not be discouraged – we can help! Join the class where you will gain new knowledge and skills and have fun at the same time. Online test preparation will be available.
Prerequisite: Must complete HiSET 101 prior to starting this class.
Life Skills
with Jean Philpot

Jan 13, 2020 at 5 pm
In this class, especially designed for adults with learning challenges, students will enhance everyday life skills by improving their basic reading, writing, and problem-solving proficiencies. Learners set their own individualized goals and work toward them in a safe, nurturing, and creative environment. Contact the Adult Education office for additional information.
Will run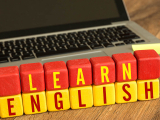 English as a Second Language (ESL)
with Cornelia Pleasants

Jan 27, 2020 at 4 pm
This class assists students who are not native English speakers develop reading, writing, speaking and listening skills. Instruction is designed to meet learners' needs and can include helping participants with such important tasks as exploring how to talk with their child's teacher, scheduling healthcare appointments, completing grocery shopping, obtaining a driver's license, finding employment or learning about other valuable community resources. Students can enter the class at any time and there is no charge for instruction. Learners at all levels of English proficiency are welcome. For more information, please call 474-7553.