Filter by Subcategory
Personal Enrichment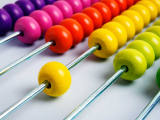 Making a Difference - Supporting People with Disabilities
with Jodi Eldridge

Apr 24, 2019 at 5:30 pm
Have you considered a career in supporting people with disabilities? In this course, you will discover the multiple opportunities available in the Human Service, Direct Support field.  We will discuss qualifications and training opportunities in an overiew of this rewarding field of employment. 
Jodi Eldridge is a Human Resources Training Coordinator at ESM Inc. in Augusta.
Tech Spot
with Lynn Perry

Jan 28, 2019 at 2:30 pm
The Tech Spot is a School and Community Project located at the Renaissance Center (60 Water Street in Skowhegan). Under the supervision of an adult education instructor and other volunteer teachers, local students offer technology advice and tutoring at no charge to adults from throughout our school district. Individual and small group sessions are available by reservation or walk-in. Examples of possible help sessions include: general computer operation, preparing resumes, completing online job applications, conducting web searches, using Facebook and other social media programs, and operating Smart phones, iPads, Tablets, and PCs. Assistance is also available for creative software applications including basic iPhoto, & iMovie. Help with Microsoft Office Suite (Word, Excel & PowerPoint) is available as well.
Winter Rambles for Seniors and Other Free Spirits
with Sam Horine

Jan 15, 2019 at 4:30 pm
"It's a great art to saunter!" Henry David Thoreau, 1817-1862 American poet, essagyist, and naturalist
Walking is a good exercise, it promotes good converstations with fellow walkers and the opportunity to observe one's surroundings. so , for those with some free time, I'm organizing a couple of 'rambles' a month – starting in October and ending in March. Most 'rambles' will be in rural areas with a few, in urban settings.
All will be within a 40 miles radius of Skowhegan.
• January 'ramble' will embrace the cold - and maybe stop along the way for a hot bowl of soup.
• February 'ramble' will bring out the snowshoes.
• March 'ramble' hwill begin to say goodbye to winter and look for signs of spring.
While most 'rambles' will take place in the afternoon, some will start earlier in the day. At times , we may want to car pool to a starting point.
Good walking shoes, warm comfortable clothing, and the yen to explore are the only essential elements needed.
We will meet every 1st and 3rd Tuesday starting January 15!