Filter by Category
Travel
Beginning Conversational Spanish
with UGot Class

Feb 1, 2021
This is on online class.
Designed for beginners, we will have you speaking and reading Spanish in no time. You will practice the basic building blocks of the language and common idiomatic expressions. You will know enough vocabulary and grammar for simple conversations, and you will learn how to ask and answer questions.  
Whether you speak some Spanish and need a refresher, or no Spanish, you will complete the course with the skills to communicate in Spanish.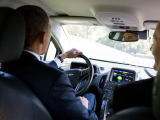 Maine Driving Dynamics

Apr 13, 2021 at 6 pm
The Maine Driving Dynamics course is a driver improvement course that is aime to improve a student's defensive driving awareness and abilities.
This two-night course includes discussion of collision avoidance techniques, safety issues, driver habits and attitudes, and the basic elements that constantly challenge drivers on Maine's highways.  Our goal is to save lives, prevent injuries, and reduce vehicle-related crashes.
A student who completes this course will receive a three-point credit on their driving record.  It may take up to two weeks for processing.  Quesions regarding your license should be addressed to Bureau of Motor Vehicles at 207-624-9000.
While on school campus, class participants must wear a two-layer maks that covers the mouth and nose at all times.  Six-feet social distancing must also be maintained.